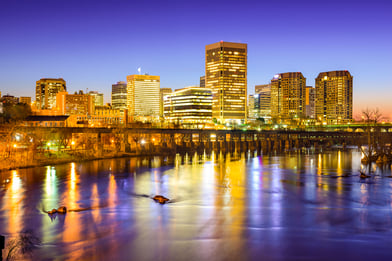 Tonya Morrow, Managing Broker of our Richmond office, shares what she sees happening in the Richmond real estate market in 2018.
2017 was a solid year for local real estate. Here in Richmond, closed sales finished up 8.13% for the year, with pending sales up over 8%, which indicates a strong start to 2018. Much like last year, we did not experience the typical holiday slowdown, which also bodes well for sales activity in the New Year, despite some early snow events in January.
We are entering 2018 with just over 1.5 months of active inventory, and homes selling, on average, in only 37 days. That is good news for sellers who are priced properly and in good condition, or for prospective sellers who are thinking about diving into the market. Nationwide, most markets are experiencing inventory shortages, which is the single biggest factor keeping a lid on the number of sales.
Prices showed a steady increase during the past 12 months, with the average sales price in Richmond finishing up at $282,257.
Here is what I see in the coming 12 months:
Consumer confidence has been our biggest challenge in recent years, especially during the contentious presidential election. With that now behind us, activity levels have definitely regained momentum. Record activity in the stock market has also translated to increased real estate interest.
My expectation is that there are many sellers who have been waiting for more favorable market conditions to list – and that will continue to happen as we move toward Spring. We have seen a significant jump in new listings over the past few months, signaling that wise sellers recognize the importance of beating the competition to the Spring market.
As prices continue to climb due to the inventory shortage, consumers will realize that moves need to be made ASAP in order to take advantage of an 8 year streak of historically low rates and home values. It's important to note that the market can shift quickly, and it will not surprise me to see a highly competitive Spring season for homes selling below $500,000.
Interest rates will begin a slow and steady climb this year. Interest rates have been perplexing over the past 12 months. Most predicted the inevitable ascent would begin as the economy gained steam, but rates remained lower than predicted, most likely because the feds were hesitant to do anything that might inhibit the momentum of the recovery.
I believe that 2018 will be the year that interest rates incrementally increase, but the question remains by how much and how frequently. The good news is that this is a sure sign of a strengthening economy, but the bad news is that each hike raises the bar on home affordability. My prediction is that this will add some urgency to the market this year, particularly in the lower price ranges.
Prices will finally begin to show improvement in many neighborhoods. Prices are neighborhood specific, and some areas are definitely improving faster than others. The overall Richmond market appreciated just over 6% in 2017, and I expect that trend to continue into 2018.
If a home purchase is on your New Year resolution list, buy early in the year, as interest rates have a much greater impact than most realize. For instance, waiting for prices to drop 5% to save $12,500 on a $250,000 purchase may cost you an extra $225 per month in payments; if rates increase from 4% to 5.5%, then your payment increases from $1194 to $1419. For most buyers, the affordability index of monthly payments is a more critical consideration.
We were fortunate to be a part of the Richmond Real Estate Market. Your support and referrals are much appreciated, and we promise to deliver the extraordinary client experience that has become our hallmark!
*All stats based on Broker Metrics for REStats CVRMLS, Richmond Metro all home sales in 2017
If you are looking to buy or sell a home this year, email us at info@lizmoore.com. We'd love to help!