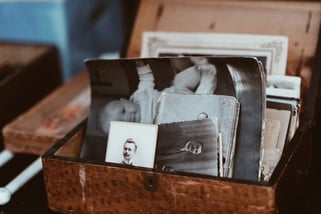 By: Trez Robinson, owner of Staged 2 Sell
When it's time to put your home on the market for sale, it is helpful to think about it as a product, just like any product on the shelves at a local grocery store. Just like any other product, it has features and benefits, and competition.
To gain an edge in a competitive market, you must win both the beauty contest and the price war!
So, you've staged the both the inside and outside of your home. The last question to ask is...

Where do I store all of the stuff I took out? Here are seven ideas to consider:
1 - Rent a storage unit/POD
2 - Give it to charity
3 – Have a garage sale
4 – Put it in the attic
5 – Store it in the shed
6 – Use a portion or corner of the basement
7 – Use part of the garage
Click below to download our full Homeowner Staging Checklist and get your home ready to win both the beauty contest and the price war!
Are you interested in hot real estate topics, tips and trends?
Click below to subscribe to our blog!
Subscribe!