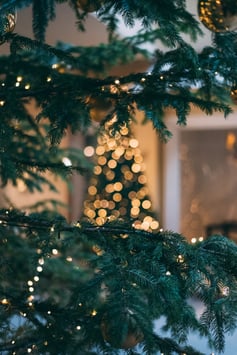 Dominion Energy GardenFest of Lights at Lewis Ginter Botanical Garden has announced its theme for this year: "Bringing Art to Light" to celebrate Richmond's thriving arts scene.
The lights and hand-crafted decorations were inspired by well-known works of arts, such as Georgia O'Keefe's flowers, Van Gogh's sunflowers and Georges Seurat's "A Sunday Afternoon on the Island of La Grande Jatte."
The past few years have seen record-breaking attendance at GardenFest, drawing 80,000 to 90,000 visitors per season, depending on the weather. The number of lights at GardenFest of Lights have also increased from half a million in years past to over a million lights this year, according to organizers.
Holiday favorites like the two train displays, the splashy opening night performance, holiday dinners, as well as s'mores and hot chocolate, will also be returning for the season.
GardenFest of Lights will run Nov. 23 through Jan. 7, 2019. Tickets are $13 for adults, $11 for seniors, and $8 for children age 3 to 12. GardenFest is closed on Dec. 24 and 25. More information at www.lewisginter.org.
GardenFest of Lights...just another reason why we love where we live.