Q: Is there an easy way to finance the conversion of a home to handicap accessibility?
A: Well, I'm not sure that there is an EASY way, but there is definitely a mortgage product for that. It's called a 203(k) loan, and it's an FHA loan product. It can be used for either a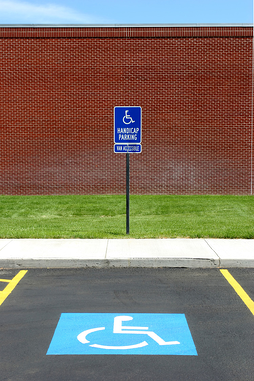 purchase, or also on a refinance.
Essentially, it allows a borrower to add the cost of repairs to a mortgage, so that they can be financed over time. On the streamlined plan, you can borrow up to $35,000 over the sales price for repairs or remodeling, as long as the appraisal will support it.
Here is how it works: An appraiser will do an "as is" appraisal, and then an appraisal that factors in your proposed repairs. As long as the improved value can be substantiated, you're good to go! You must begin the work within 30 days of closing, and complete it within 6 months.
You could use a 203(k) loan to retrofit for handicap, or to remove it and restore a home to its previous condition (removing wheelchair ramps and grab bars, for instance).
There are lots of nuances to these types of mortgages, and it's important that you work with a local lender who specializes in this product.
Are you interested in more infomation? Email us at concierge@lizmoore.com, or click below, to meet with a Senior Specialist and we'll hook you up with a reputable loan officer that is experienced in 203(k)'s.
Are you interested in hot real estate topics, tips and trends?
Click below to subscribe to our blog!