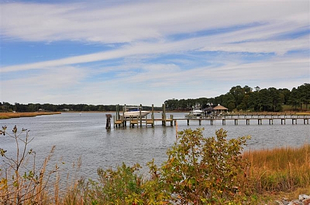 Smithfield, Virginia and surrounding Isle of Wight County are as old as Virginia itself, having been first colonized in 1634. Located on the banks of the Pagan River, and lying on the opposite shore of the James River, across from Jamestown, the area was soon discovered by Captain John Smith and other early settlers. Smithfield and surrounding counties saw action during the Revolutionary War and Civil War, mainly because of its proximity to the James River.

Smithfield was born on the banks of the Pagan River and incorporated in 1752 by Arthur Smith IV. "Nurtured by trade and commerce, Smithfield was, from its very beginning, a 'river town', and its whole life and growth have been conditioned by the river." (Smithfield A Pictorial History, Segar Cofer Dashiell). Arthur Smith IV parceled out his family farm into 72 lots and 4 streets to house British merchants and ship captains. Today, as you walk the streets of the Town, you will find that Smithfield still has it's historical charm. Smithfield's Historic District boasts over 70 buildings of exceptional architectural importance, including residences of the Colonial, Federal and Victorian periods.
Want to Get the Scoop on Smithfield homes for sale? Simply click below to fill out the form, designating a neighborhood if you'd like, and you'll receive automatic e-mail alerts when any new listings come on the market in Smithfield, or when any closings take place, so that you can monitor home values in Smithfield.
Are you interested in hot real estate topics, tips and trends?
Click below to subscribe to our blog!