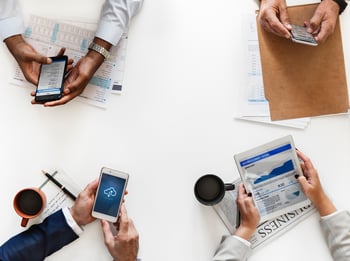 By Liz Moore
Hiring the right real estate professional is probably the single most important decision you'll make when you put your home on the market for sale. I recommend interviewing a few agents from different firms before making a choice. There are 10 questions you should ask before you hire a real estate agent - part 9: your company!
Question 9: What is different about your company?
There are hundreds of agencies in the market, but only a handful control the majority of the sales. There is a reason for that. Your agent should be able to demonstrate a competitive advantage for their firm. If they can't, you should question whether or not they will be able to differentiate your listing from the sea of competition.

Our firm's tagline is "real estate reinvented" and we understand how to market unique competitive advantage. Our legendary No Surprises program empowers our clients with knowledge sooner in the process by providing them with pre-listing appraisals and home inspections. Knowledge is power, and in this case not only creates peace of mind but a true negotiating edge.
Are you are thinking about about selling your home? Download our eBook, "10 Questions Every Seller Should Ask Before They Hire a REALTOR®".