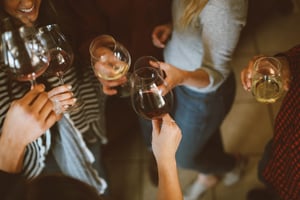 From corks to coasters & craft beers to concerts...the Busch Gardens Food & Wine Festival is open every Fri., Sat. & Sun. May 25 - July 1. A short drive from even the Peninsula and Richmond, we are lucky to have them in our backyard!
Unleash your inner foodie with over 60 specialty food items, 30 different wines, 25 craft beers and 20 unique cocktails not normally served at the park. Plus, catch big-name concerts on select Saturday nights and additional entertainment throughout the event.
For more information, visit https://buschgardens.com/williamsburg/events/food-festival/ .