Get into the holiday spirit with a candlelit tour of Thomas Jefferson's villa getaway decorated for the season. Take a look at what an evening might have been like for Jefferson and his family and hear anecdotes collected from his letters and diaries as you tour the octagonal house. Tours are offered Thursdays, December 7th and 14th at 5:30 PM, as well as Fridays and Saturdays, December 8th and 9th and 15th and 16th at 5:30 PM and 6:30 PM. Admission is $20 per person and tickets can be purchased here or by calling the Museum Shop at (434)-534-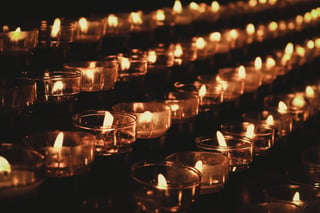 8120. Please note that there is plaster repair work going on inside of Jefferson's home so the site will reflect these renovations. The address to the entrance of the Poplar Forest is 1542 Bateman Bridge Road, Forest, Virginia 24551. Also please note to use Route 811 to access the forest as Bateman Bridge Road is closed through February of 2018.
Interested in finding more things to do in and around Richmond? Subscribe here to our blog as we post ideas frequently. You also can purchase a copy of Liz's recently published book, 101 Reasons to Love Living in Richmond, in either paperback or e-book version by clicking the button below.
Are you interested in hot real estate topics, tips and trends?
Click below to subscribe to our blog!