Our Food Bank Fundraiser and Children's Can Building Competition was a huge success! The team fromLiz Moore and Associates, along with help from WISC, Ironbound Gym and Kiwanis Club, collected over 1,600 cans of food. These donations are helping our local food bank prepare for their summer food service program which is designed to fill the nutrition gap and make sure children get the nutritious meals they need while school is out.
We had four teams of kids, and one "dad team" that couldn't resist the fun, build houses with the non-perishable food items that were collected. The winning house was built by Joseph Carr and Amelia Troup. They were both awarded Fun Passes to Busch Gardens, and all participants received a gift card to Sweet Frog.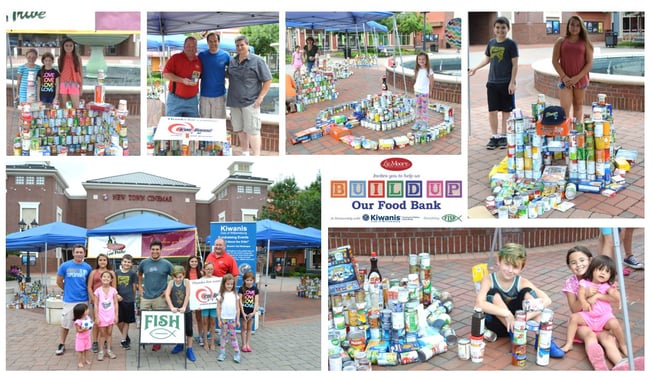 Thank you to all who helped make this event not only fun, but successful! We can't wait to do it again next year.
Interested in finding more things to do in and around the Historic Triangle? Subscribe here to our blog as we post ideas frequently.