Local real estate brokerage, Liz Moore and Associates, got creative to help raise money for the Heritage Humane Society.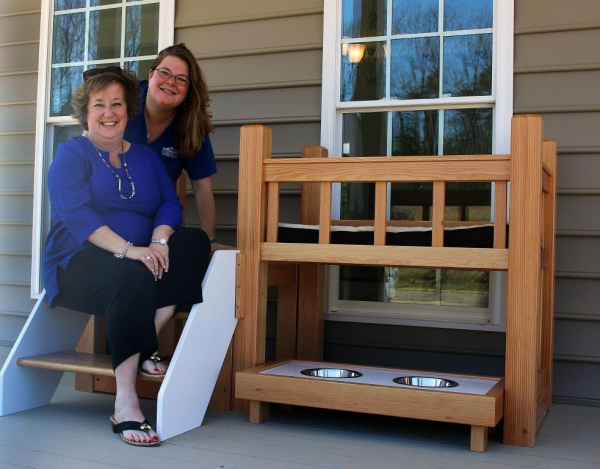 Liz Moore and Associates held a "Lucky Dog" open house at their almost complete model home, "The Kenmore Park", in the Oaks at Fenton Mill Community in Upper York County. Visitors were encouraged to bring their dogs along for free pet portraits and treats, in addition to the opportunity to tour the home. Raffle tickets were sold before, during, and after the event for a chance to win a custom built dog house and bed by Wayne Harbin Builder, builder of the Kenmore Park in the Oaks at Fenton Mill. (Liz Moore and Kimberly Laska, Heritage Humane Society)
$500 was raised from raffle ticket sales and was donated to The Heritage Humane Society in Williamsburg. The Heritage Humane Society serves as the compassionate steward of companion animals that are in transition from stray/surrender to forever homes. Heritage Humane Society also educates the public about humane animal care and treatment, advocate animal welfare, and provide affordable adoption and spay/neuter services to measurably reduce overpopulation of unwanted companion animals.
Are you looking for new homes for sale in Williamsburg? The Oaks at Fenton Mill has many affordable options surrounded by a beautiful setting. Click here to view the aerial video of this communtiy.
Contact Liz Moore and Associates at TheOaksAtFentonMill@lizmoore.com or 757.645.4106, and we'll put you in touch with one of our new homes experts who can point you in the right direction!
Are you interested in hot real estate topics, tips and trends?
Click below to subscribe to our blog!