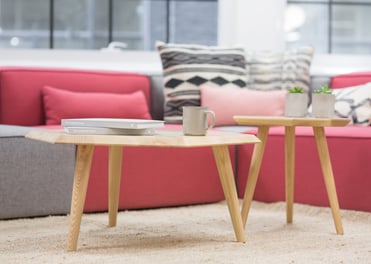 By Liz Moore
Hiring the right real estate professional is probably the single most important decision you'll make when you put your home on the market for sale. I recommend interviewing a few agents from different firms before making a choice. There are 10 questions you should ask before you hire a real estate agent - part 2: staging!
Question 2: Would my home be a candidate for staging?
Even the most well-appointed homes can benefit from staging. How we live in a home and how we market one are two completely separate concepts. Recent data suggests that staging can bring an increased sale price as well as shave weeks off market time. Your agent should offer a pre-list staging consultation, and help you assess if staging might help you pocket more money.
Are you are thinking about about selling your home? Download our eBook, "10 Questions Every Seller Should Ask Before They Hire a REALTOR®".